Bus schedules for 2022-2023

PLEASE ARRIVE AT YOUR STOP AT LEAST 5 MINUTES PRIOR TO SCHEDULED PICK-UP TIME.
ECC Bus Schedule (revised November 2022)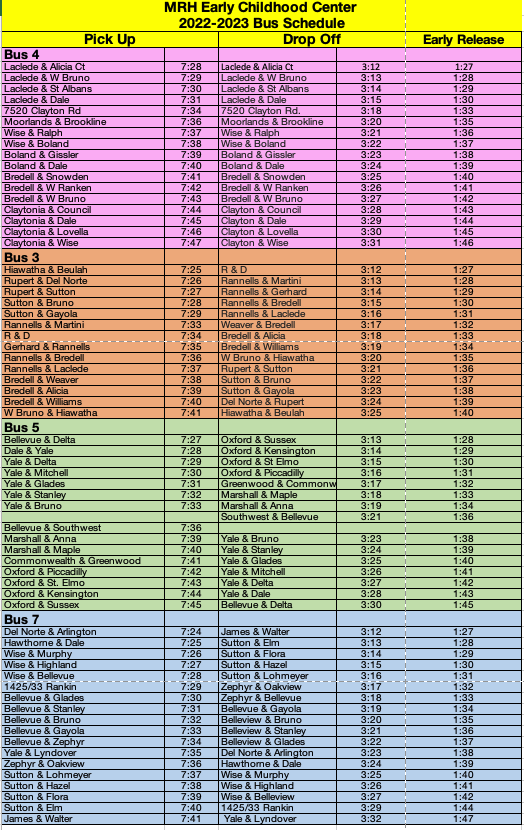 MRHE Bus Schedules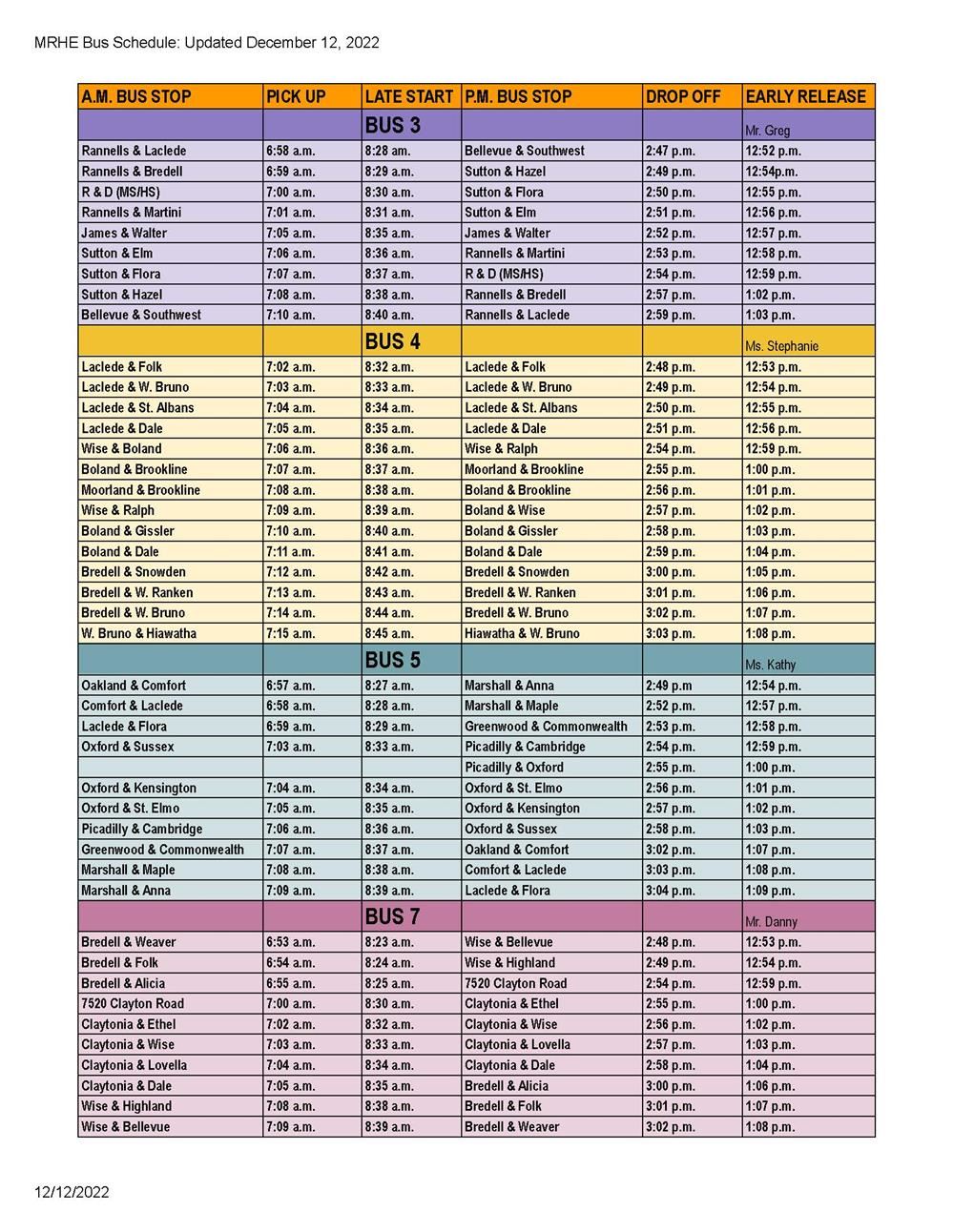 MRH High/Middle Schools Bus Schedules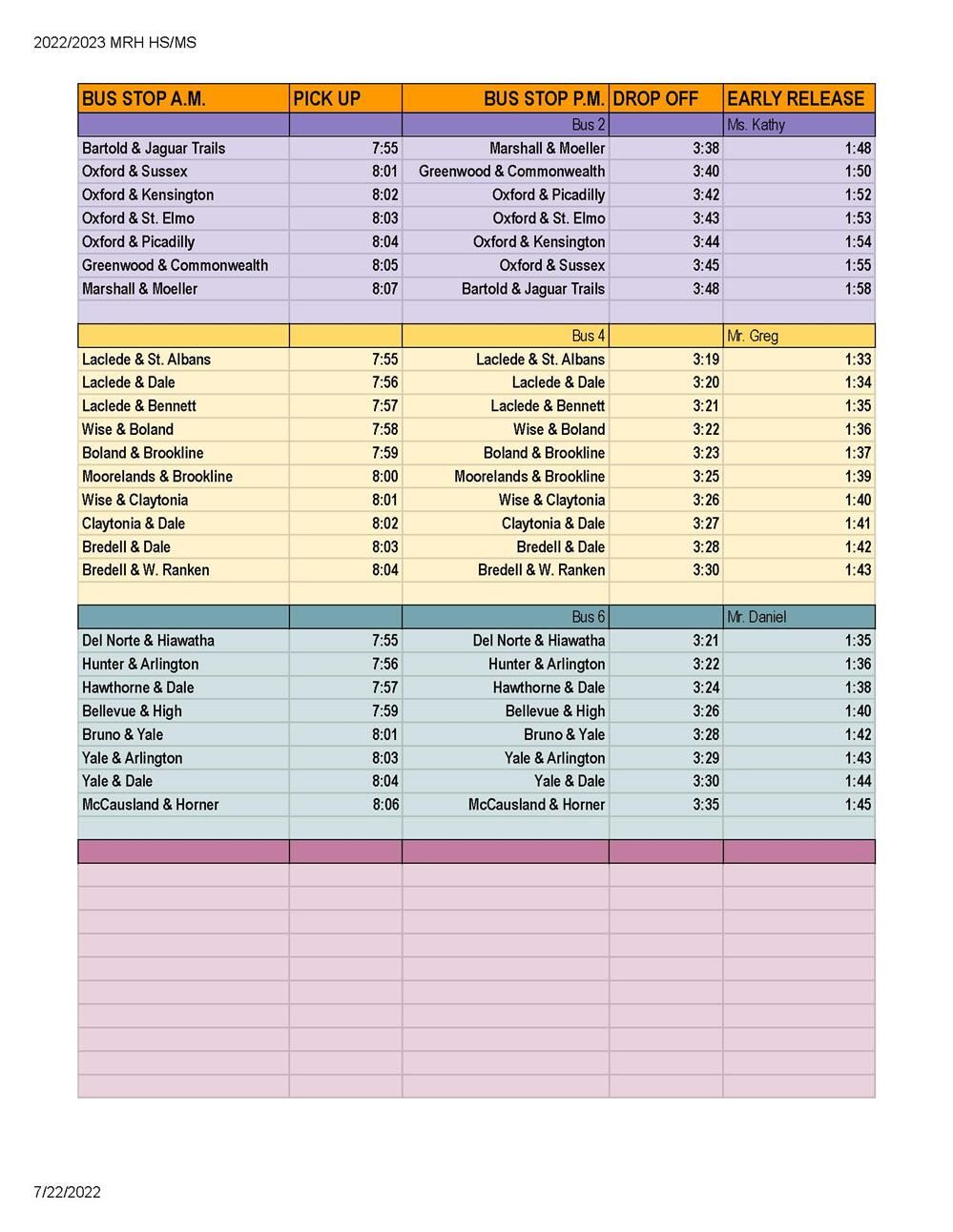 Tracking Your Child's Bus Online
MRH has partnered with Tyler Technologies to bring you Traversa Ride 360, a mobile app which allows you to pinpoint the location of your child's school bus. Just follow the instructions below.

Parents will need to visit the following link, and register for a new account.

The information needed in order to link your children:

Student Number
School Name (Name of School Child is Enrolled At, correct spelling)

Early Childhood Center
MRH Elementary
MRH High School
MRH Middle School

You will need to download the app either on Apple iOS or Android devices.

Maximum of 2 parents per child to be linked.
Last Modified on December 12, 2022