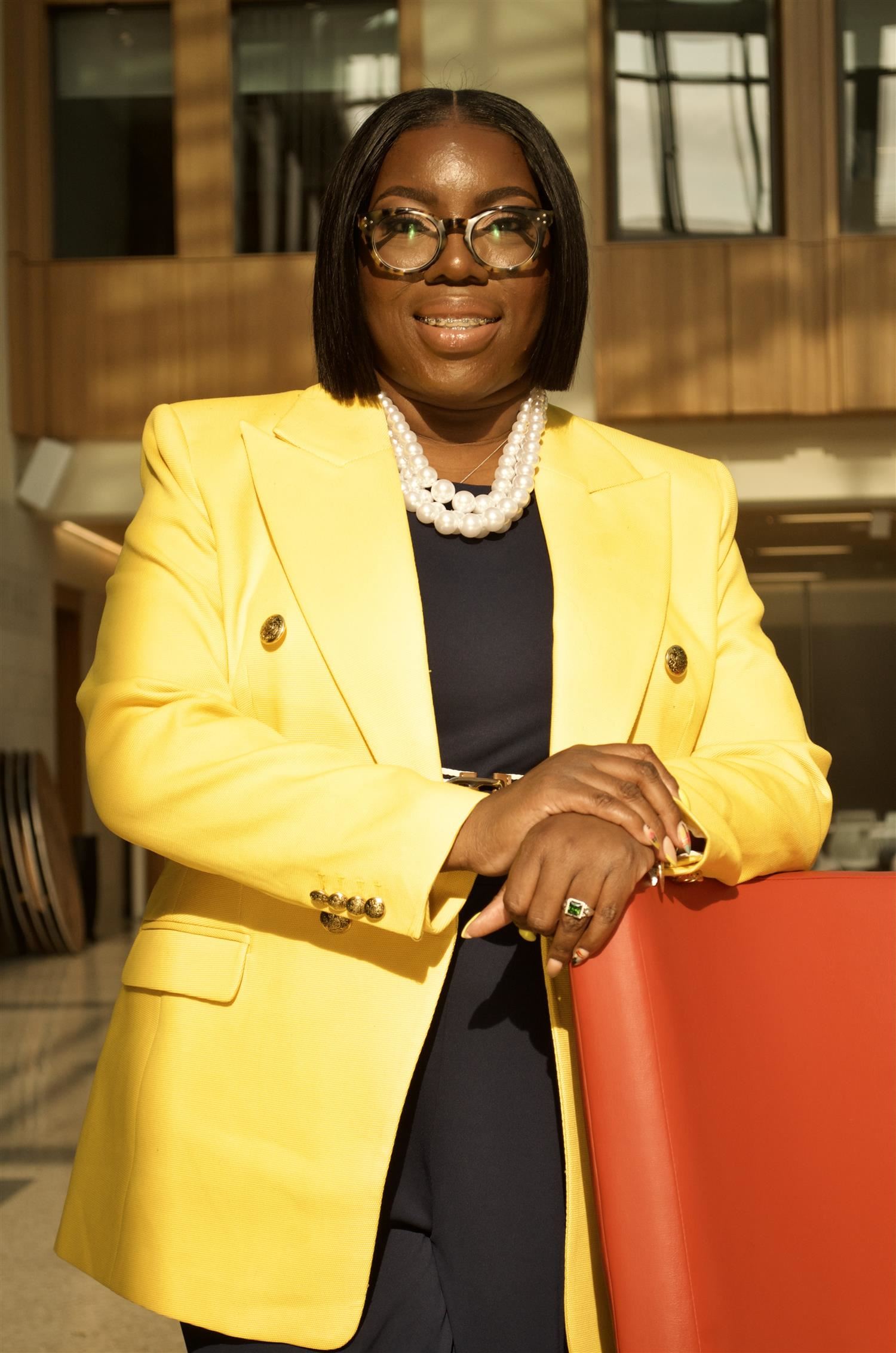 Phone: 314-644-4403
Email:
Degrees and Certifications:
Ms.

Carlisha Elam

Principal, MRH Elementary School

Welcome to Maplewood Richmond Heights Elementary School!

At MRH Elementary, we are committed to providing a nurturing and inclusive learning environment where every child can thrive. As the principal, I am honored to work alongside a dedicated team of educators passionate about inspiring young minds and fostering a love for learning. Our school is a place where students are encouraged to explore their interests, develop critical thinking skills, and build a strong foundation for future success. Our core values are to be resilient, show integrity, be mindful, and be empathetic.

Education is a collaborative effort, and we value the partnership between parents, teachers, and the community. Together, we create a supportive network that empowers our students to reach their full potential. Our experienced and caring staff is dedicated to understanding each child's unique strengths and needs, tailoring instruction to ensure academic growth and social-emotional development. We strive to create a safe and inclusive space where diversity is celebrated, and all students feel valued and respected.

At MRH Elementary, we foster a love for learning through engaging and innovative teaching practices. Our metaphor is School as a Museum and our curriculum is designed to ignite curiosity and promote active participation, allowing students to become critical thinkers, creative problem solvers, and effective communicators while putting their learning on display. We host museum exhibit nights to allow our community to engage in our learning on display.

I am thrilled to be a part of the MRH Elementary community and invite you to explore our website to learn more about our school, programs, and resources. Together, we can inspire a lifelong love for learning and empower our students to positively impact their world.

Warm regards,

Carlisha Elam
Contact Us
MRH Elementary School

7314 Glades Avenue

Richmond Heights, MO 63117

Phone: (314) 644-4403

Fax: (314) 644-0315

Attendance Hotline: (314) 256-7202

View Map & Directions
Elementary Bell Times, 2023-2024
On Early Release days, students will be dismissed at 1:25 p.m.